Menzies
Making Room for the Important Things
Design
This spectacular house has been designed to enhance modern Australian lifestyles. With a courtyard pool, huge alfresco entertainment area, and large rumpus room, Menzies allows you to upgrade your quality of life without leaving home. This inspiring house features a number of open-plan living spaces, with lounge and sitting rooms adjoining the kitchen and dining areas. Maximum flow between internal and external spaces is ensured through the careful placement of energy-efficient doors and windows, with easy access provided to and from the four bedrooms and living spaces.
Menzies has been designed to allow sunlight and fresh air to move around the house with ease. The combination of indoor and outdoor living areas is second to none, with the rumpus room being easy to access from the courtyard without going through the main part of the house. When you enter Menzies, you're transported directly into the impressive courtyard space, with plants and ponds on both sides of the walkway. Passing through the alfresco area, you enter the heart of the house – a large open-plan living space bordered by a pantry, laundry, and drying courtyard.
Menzies features four bedrooms, two bathrooms, a large garage, and all the amenities you will ever need. The master bedroom looks out onto the pool area and is also accessible from the internal sitting room. With a generous ensuite and plenty of space for seating, the master bedroom is connected to the rest of the house while also allowing privacy and space to breathe. The other three bedrooms lie off the rumpus room, along with a large bathroom that is easy to reach from anywhere in the house. The environmental credentials of Menzies speak for themselves, with our energy efficient designs saving you money on air conditioning and heating throughout the year.
Energy efficient features
Energy efficient doors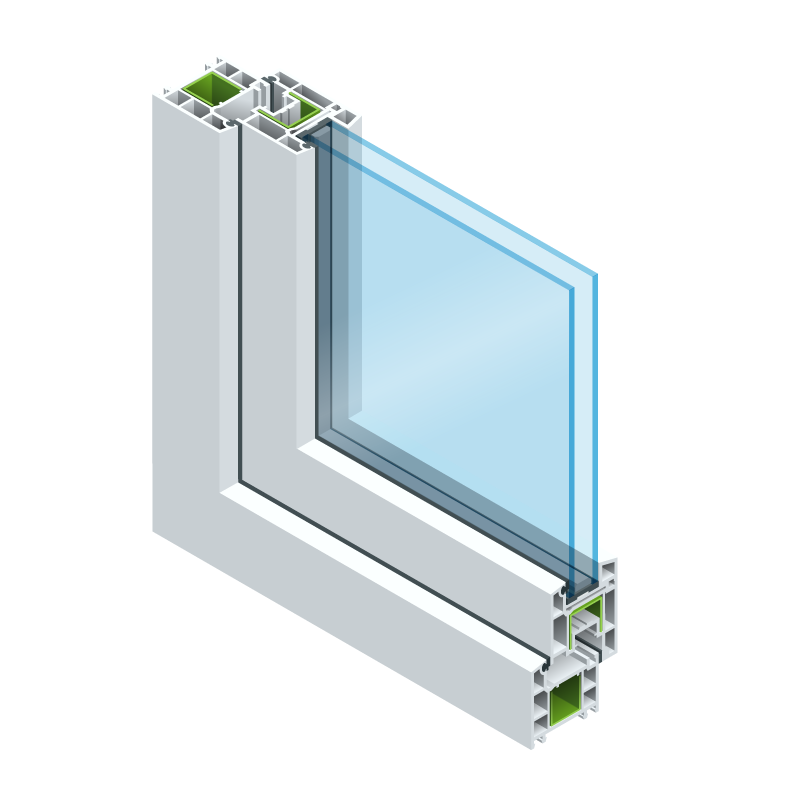 Double glazed windows
LED lighting
Optimal air circulation
Super insulation
Solar hot water system
Water saving tapware from Reece
Premium kitchen appliances from SMEG
Floorplan
Standard inclusions with all GHA designs
Solar Passive Design
Optimal thermal mass performance
High performance glazing and windows
Timber Frame Thermally Broken
Slab to frame sealing for air tightness
Upgraded insulation package as standard
Water saving tapware from Reece
LED Lighting
Solar Hot Water System or equivalent
Reece 7-year warranty on back of wall infrastructure
Premium SMEG kitchen appliances
Clipsal at home energy efficient electrical fittings
Exclusive bathroom choices available from Reece including their latest trends: Hotel and Organic Day Spa
ISO 50001 Energy Efficient Home Certificate
Frequently Asked Questions
When it comes to building your new Green Home, we work with you throughout the entire process. We want to make sure that you receive not only the best experience while building your Green Home, but the best home available. We work with everyone's budget! Early on in the design process, our builder will give you an indicative estimate of what your design concepts – whether it be on a napkin or professionally drawn! From this point, we work with your budget to give you what you and your family want!
Of course! When you make contact with Green Homes Australia, make sure to mention that you are looking at knocking down an existing structure so that we can begin to understand your situation, and build around what you need and want.
Absolutely! We are constantly growing our design range however with our inhouse design team, we can flip, alter, add, remove, grow any element of each home. We want our off the wall homes to be a platform for you to start from. We are building a home around you and your lifestyle – so changes will nearly be expected! If you don't like having a 4th bedroom, and would rather a second living room, make sure to tell us!
There certainly are! We have partnered with a financial team to secure you a Green Loan should you require assistance with your finance situation. Make sure you mention it to us when you make contact, and we can begin the appropriate proceedings.
Best way to start is by scribbling your dream onto a piece of paper. 80% of our Green Home owners started out with a napkin and a dream – and it is our mission to give you the home of your dreams. When you have an initial Discovery Meeting, make sure to bring all iterations of your future home so that our builders can have a look and work with you to make sure that it will work on your block and take advantage of the natural elements. From there we pass it on to our in-house design team for them to mock up and give you a look at what your home may look like!
Costs may be involved in this process, however from initial contact, these figures will be made available.
Affordable green homes with the best standards starts here.